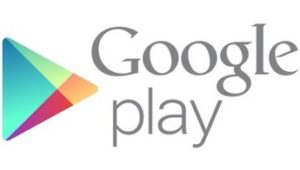 Changing country in Google's Play Store doesn't always work per the usual instructions provided. These instructions below work well to change country in your Google play store account. These are useful if you're having issues viewing your intended country's Play Store or if you would like to change your default payment method or update an existing billing address in Google Wallet. Please follow the below steps (recommended by Google Support) as these have been known to work well (and were last tested in Jan 2016).
Steps to Change Play Store Country
1) Sign into your Google Wallet account to manage your payment methods (https://wallet.google.com/manage/paymentMethods)
2) Delete all of your payment methods from Google Wallet, and only add a card to one with a billing address located inside your desired country.
EDIT: In addition to this, also change your Home Address as well to the country you want to access. You can do this by going to Settings in Google Wallet (gearbox icon in the top right part of the screen). You can see instructions from Google on that here.
3) Open the Play Store and navigate to any item available for download
Also Read: How to Install CWM Recovery on your Android phone and Best Web Hosting Providers to Host your Site.
4) Click to begin a download until you reach the "Accept and buy" screen (no need to complete the purchase)
5) Close the Play Store and clear data for the Google Play Store application (Settings > Apps > Google Play Store > Clear Data) or clear your browser cache
6) Re-open the Play Store and accept the new terms and conditions. You should now see the Play Store that matches your default payment instrument's billing country.
If you haven't yet added a payment method to your account for the first time, please add a card directly from the Play Store with a billing address that matches your intended country location. Then, follow steps 3 through 6 to show your intended country's Play Store.
Notes Regarding Google Play Store Country Change
If you don't immediately see the Play Store that matches your new country (i.e. default payment method's billing country), it may take a few hours for this to take effect. Rebooting the device may help speed up this process.
If you have a Google Payments Merchant account, you won't be able to change your country.
Your home country can't be changed if you have a Google Play balance or a Google Wallet balance higher than $10, or the equivalent in your country's currency.
If your balance is under that amount and you change your home address, you won't be able to see or use your remaining balance until you switch back to the original country.
Did this solution to 'how to change play store country' solve your problem? If yes, please leave a comment below or give us a simple Like. If no, still let us know so we can try to help. Thanks!
Also Read: Best Music Downloading Apps for Android, How to Prolong your Mobile's Battery Life.
Comment Policy: Comments adding value to the article are encouraged. Relevant links will be allowed in such comments.
If you think that you have a link that adds value to this article please contact us at techie[at]techzog[dot]com for evaluation of inclusion into the article.
Comments left solely for spamming links will be deleted. Thank you for understanding.