As digital gaming grew, tradition games were taken over by the apps. But the superhero card games never went out of fashion for their simple yet competitive nature. The Topps Company Inc. is keeping the card game and you superheroes alive by its new game called, Marvel Collect.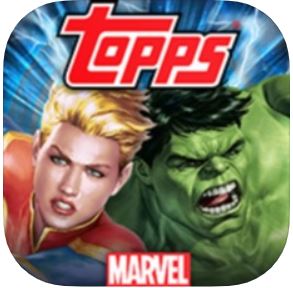 Get your favorite superhero cards daily and flaunt it in front of your friends. Don't let your superhero be defeated by any other player. Collect your favorite heroes, villains, epic cinematic & comic book moments too. Daily updated missions and weekly mission too make it challenging for you. Exchange your card with players and Marvel fans globally.
It also supports global chats and voice chats with your fellow Marvel fans. Captain America, Iron Man, Thor, Ant Man or Spider Man, whatever may be your favorite Marvel character, get it on your fingertips and defeat your enemies with your skills.
Comment Policy: Comments adding value to the article are encouraged. Relevant links will be allowed in such comments.
If you think that you have a link that adds value to this article please contact us at techie[at]techzog[dot]com for evaluation of inclusion into the article.
Comments left solely for spamming links will be deleted. Thank you for understanding.